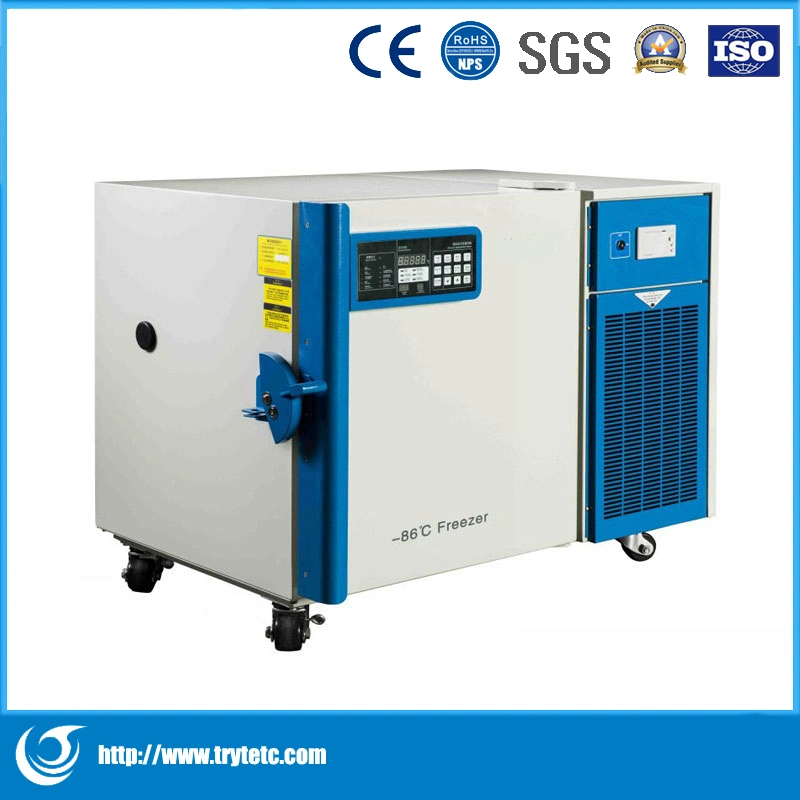 Key point:
New touch screen controller with USB store,,
RS232 remote alarm system,,
safety supplement system(CO2 BACK UP),,
Visual and audible alarm system,
Remote mobile control system,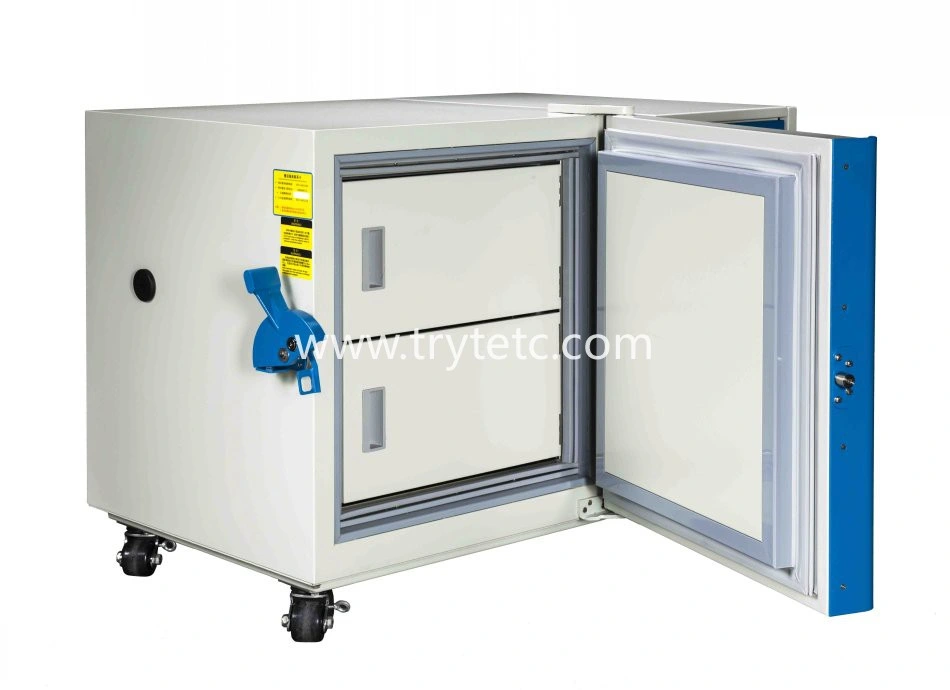 ♦ Micro controller, control precision is ±1°C, digital temperature display.
♦ Keyboard lock and password protected configuration page, delayed start and safe stop interval between restart and being terminated.
♦ Audible and visual alarm.
♦ Equipped with temperature printer, record 7 days data. 72 hours battery back up for printer and controller display.
♦ 304 Stainless steel inner board, outer is painted steel panel.
♦ Two-times foaming technology, double seal design. 155mm extra thickness heat insulation.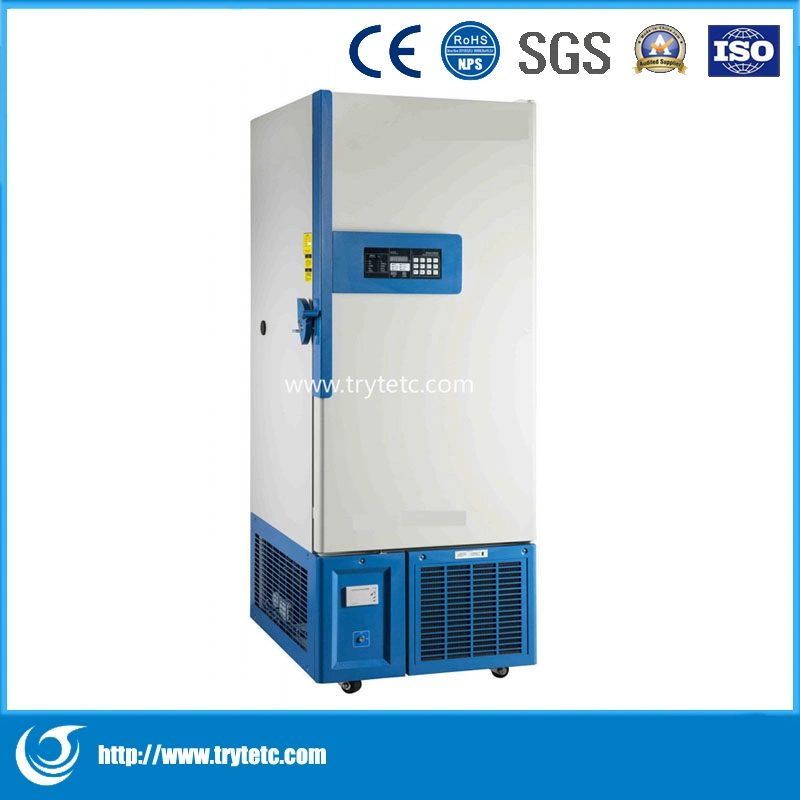 | | |
| --- | --- |
| Model | TR-HL100 |
| Storage volume | 100L |
| Temperature Rating | -10 ~ -86 ºC |
| Electrical Power | 220V,50/ 60HZ, 110V,50/60HZ |
| Input/average power | 800W/400W |
| Refrigeration System | International famous compressor and Germany EBM fan motor. |
| Refrigerant | Mixture Refrigerant, CFC free |
| Controller | Microprocessor Control with LCD Displayer |
| Alarms | High&low temperature alarm, Power failure alarm, Low battery alarm, Door open alarm, Filter blocking alarm, system failure alarm |
| Door | Lockable, 2 Inner Doors |
| Shelves | 1 |
| Optional | Chart recorder, CO2 back up system, Touch Screen, Storage racks/boxes, Remote alarm system |
| Certificate | CE, ISO, TUV |
| External Size | 100*72*82CM |
| Package Size | 94*84*155CM |
| Weight | 140KGS |
Packing: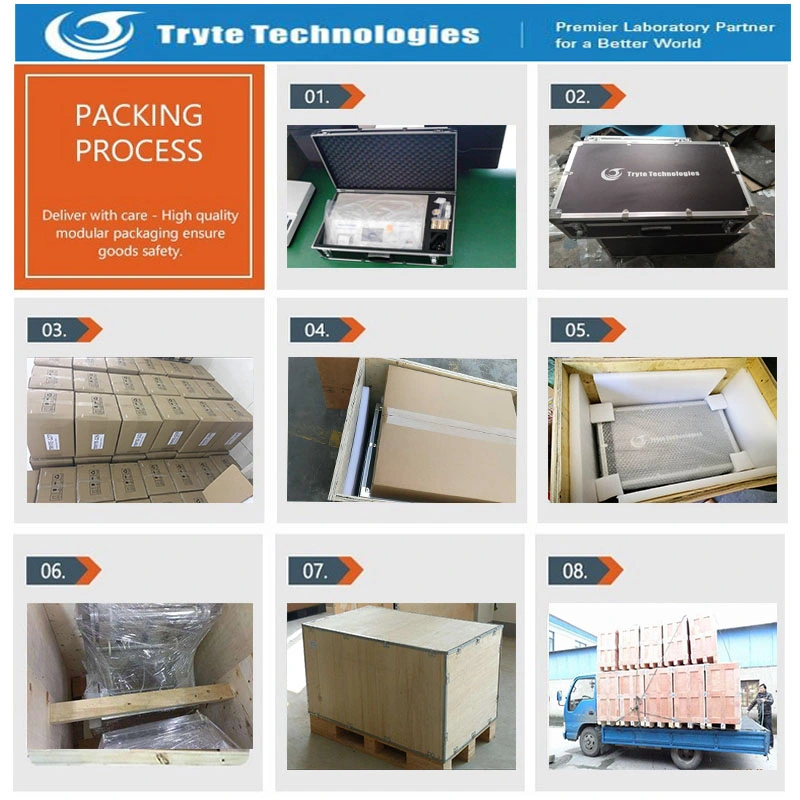 Company Information:

As a diversified manufacturer of high-tech products, it was founded in 1999, and devoted to the products, sales and technical service for various industries and fields like Energy analysis instrument, Oil, coal, steel, and geology; medical analysis and application instruments, biochemistry analyzer, elisa reader, blood analyzer,and urine; as well as laboratory application instruments,autoclave/sterilizer,freeze dryer, incubator,drying oven,balance,ICP,DRS,HPLC,gas chromatography,and spectrophotometer,meanwhile,TRYTE Technologies integrated and purchased some companies of PCB board, highway instruments at home and abroad. Our company has become the "one stop" instrument procurement service provider worthy of the name.
TRYTE technologies (TRYTE) mainly sell products by selling direct to customer, but also through distributors, resellers and manufacturer representatives, telephone sales and e-commerce sales, customers cover all over 80% of the world's countries and regions.TRYTE have solutions with rules adaptability according to the specific requirements of the design, from the instrument to some laboratories or departments.Whichever kind of solution you choose, you can fully trust it, because it is proved from 100, 00 successful results, leading development process, and decades of actual certification experience.

Why choose us?
1. We supply high quality products with reasonable price.
2. We are the professional manufacturer;
3. Advanced production machine;
4. Strict quality control system;
5. Ten people research&develop team;
6. We have professional sales team;