Slim Upright Glass Door Showcase Freezer
Model
SC105L
Volume
105L
Climate Classification
N
Input Power
94W
Rated Voltage
110V60Hz, 220V-240V/50Hz(60Hz)
Power Consumption
1.2kW·h/24h
Temperature Range
-18ºC~-25ºC
Refrigerant
R600a
Shelf
8pcs adjustable
Lock & Color
Optional
OEM & ODM
Yes
Sticker Branding & LED Logo
Optional (Logo can be customized)
Inner Light
LED light
Unit Size(WxDxH)
360x385x1880mm
Carton Size(WxDxH)
456x461x1959mm
N.W/ G.W.
60/63KGS
FCL QTY
60/20GP,130/40GP,130/40HQ
Warranty
1 year for whole, 3 year for compressor
Certification
CE, RoHS, CB, ETL, CETL,MEPS, SAA, PSE, INMETRO
Remarks:Temperature range can be customize such as 0ºC~10ºC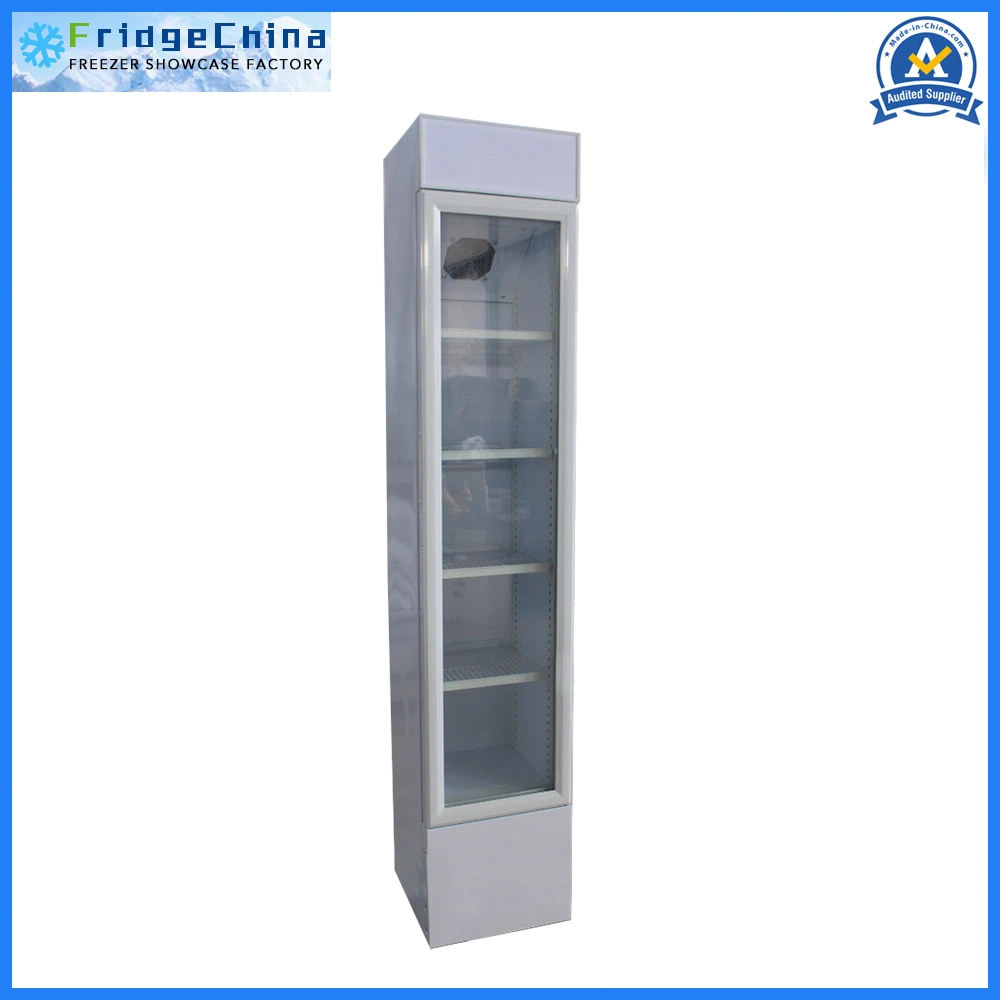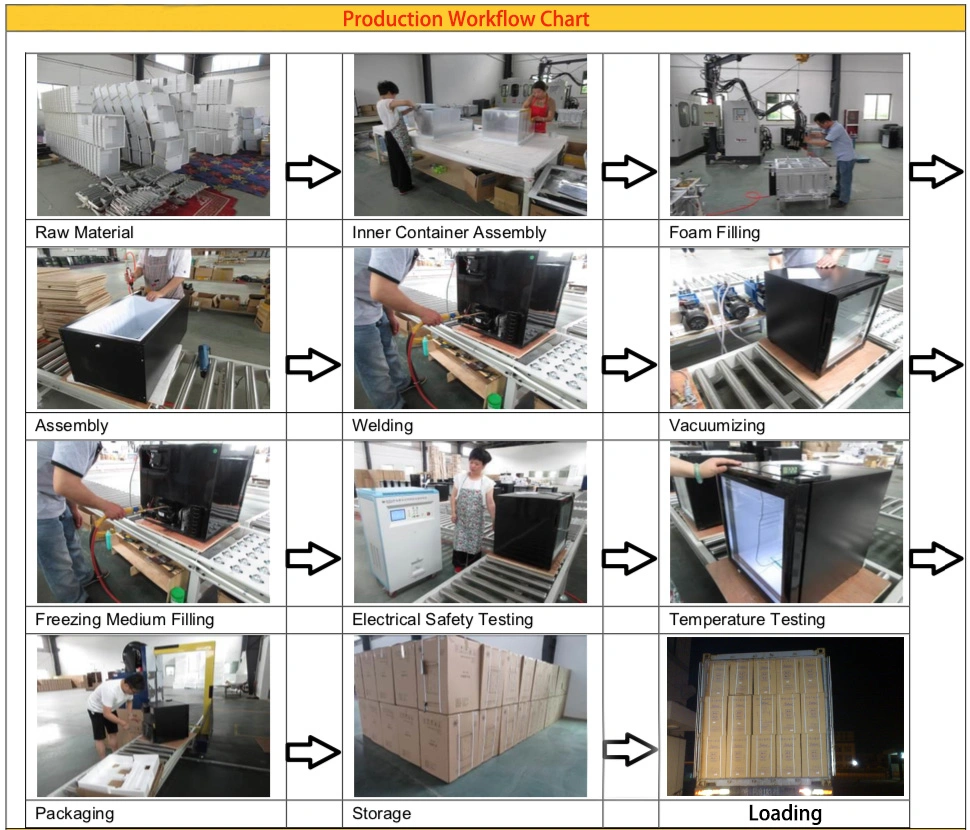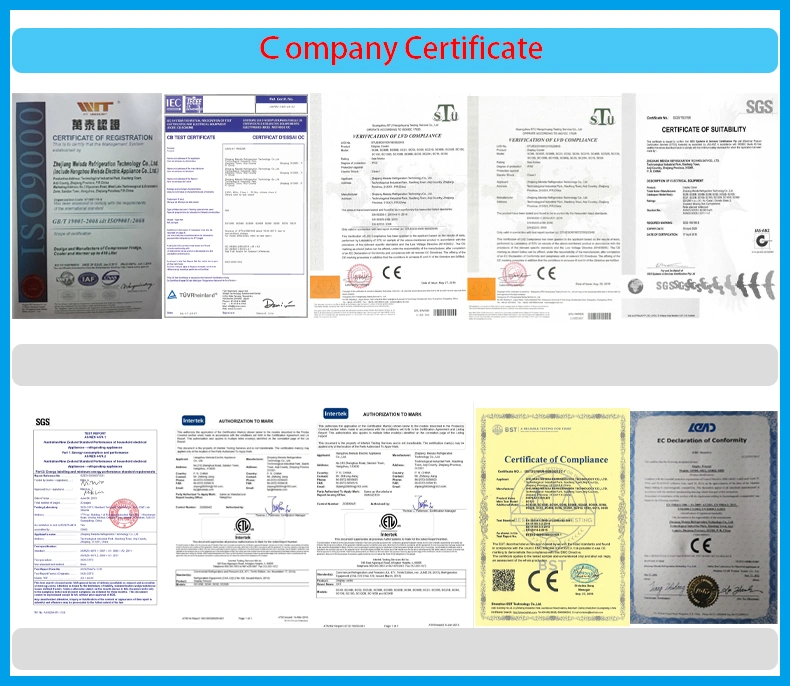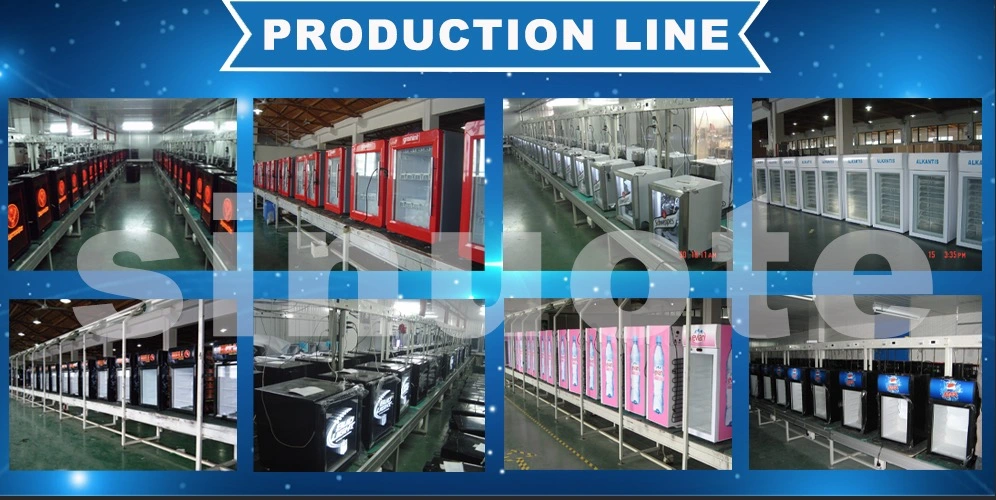 China Fridge Size Option
Volume
Model
Size (W*D*H)
Weight
Loading Qty
Product
Packing
Net / Gross
20GP/40GP/40HQ
With lightbox on top
25L
SC25L
330x355x615 mm
386x381x664 mm
16 / 17.5 kg
225 / 480 / 480
(0.88 Cu.Ft)
(13"x14"x24.2" inch)
(15.2"x15"x26.1" inch)
(35.3 / 38.6 lbs)
42L
SC42L
400x415x733 mm
464x481x787 mm
20 / 22 kg
180 / 360 / 360
(1.48 Cu.Ft)
(15.8"x16.3"x28.9" inch)
(18.3"x18.9"x31" inch)
(44.1 / 48.5 lbs)
55L
SC55L
420x355x793 mm
502x529x842 mm
23 / 25 kg
88 / 184 / 276
(1.94 Cu.Ft)
(16.5"x14"x31.2" inch)
(19.8"x20.8"x33.1" inch)
(50.7 / 55.2 lbs)
80L
SC80L
460x470x933 mm
542x539x982 mm
29 / 32 kg
80 / 176 / 176
(2.83 Cu.Ft)
(18.1"x18.5"x36.7" inch)
(21.3"x21.2"x38.7" inch)
(64 / 70.6 lbs)
105L
SC105L
360x385x1880 mm
456x461x1959 mm
60 / 63 kg
60 / 130 / 130
(3.71 Cu.Ft)
(14.2"x15.2"x74" inch)
(18"x18.1"x77.1" inch)
(132.4 / 139 lbs)
105L
SC105B
(Sliding Door )
630x400x990 mm
711x481x1044mm
43 / 46 kg
72/ 144 / 144
(3.71 Cu.Ft)
(24.8"x15.75"x39" inch)
(28"x18.9"x41.1" inch)
(94.9 / 101.5 lbs)
W/O lightbox on top
21L
SC21
330x405x480 mm
396x456x525 mm
15 / 16.5 kg
280 / 600 / 750
(0.74 Cu.Ft)
(13"x16"x18.9" inch)
(15.6"x18"x20.7" inch)
(33.1 / 36.4 lbs)
35L
SC35
400x445x470 mm
466x451x515 mm
17.5 / 20 kg
220 / 480 / 480
(1.24 Cu.Ft)
(15.7"x17.5"x18.5" inch)
(17.9"x18.5"x21.9" inch)
(38.6 / 44.1 lbs)
52L
SC52
435x495x510 mm
517x562x542 mm
19 / 21 kg
176 / 368 / 368
(1.84 Cu.Ft)
(17.1"x19.5"x20.1" inch)
(20.4"x22.1"x21.3" inch)
(42 / 46.3 lbs)
70L
SC70
435x500x695 mm
517x562x727 mm
24 / 26 kg
132 / 264 / 264
(2.47 Cu.Ft)
(17.1"x19.7"x27.4" inch)
(20.4"x22.1"x28.6" inch)
(53 / 57.4lbs)
98L
SC98
480x485x852 mm
562x552x887 mm
31 / 34 kg
80 / 168 / 252
(3.46 Cu.Ft)
(18.9"x19.1"x33.5" inch)
(22.1"x21.7"x34.9" inch)
(68.4 / 75 lbs)
130L
SC130
540x560x850 mm
591x621x894 mm
40 / 43 kg
54 / 120 / 180
(4.59 Cu.Ft)
(21.3"x22"x33.5" inch)
(23.3"x24.4"x35.2" inch)
(88.2 / 94.9 lbs)
WHY CHOOSE US:
1.Best branding solutions:
We have more than 20 years
'
experience in custom manufacturer of display coolers and showcases, so we know which is best solution for your beverage or food.
2.24hours quick response:
We have an elite team with quick response for your needs. You just need to tell us your idea or vision of your project, we can realize it for you immediately.
3.100 brands companies:
We have worked with more than 100 brands companies, our experience and professionalism make us capable of offering some suggestion on products choosing and designing to you.
4.After sales service:
Product quality is prior to any others. With our own QS, we can give you warranty of 3 years of the compressor and 1 year of the whole machine. If any quality problem occurred, please contact us immediately.
Contact us:
Vivian Shao
fridgechina.en.made-in-china.com