200 liter dc solar freezer refrigerator with long lifespan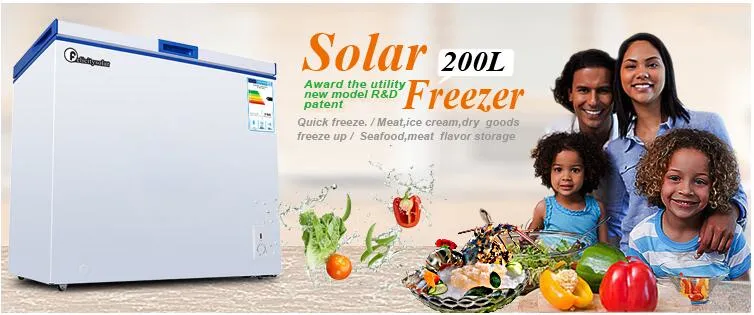 A solar-powered refrigerator is a refrigerator which runs on energy directly provided by solar, and the system include photovoltaic panels, solar controller, solar battery and refrigerator.

Solar-powered refrigerators are able to keep perishable goods such as meat and dairy cool in hot climates, and are used to keep much needed vaccines at their appropriate temperature to avoid spoilage.
Solar-powered refrigerators may be most commonly used in the developing world to help mitigate poverty, supplement the lack of electricity and energy conservation.

Details Show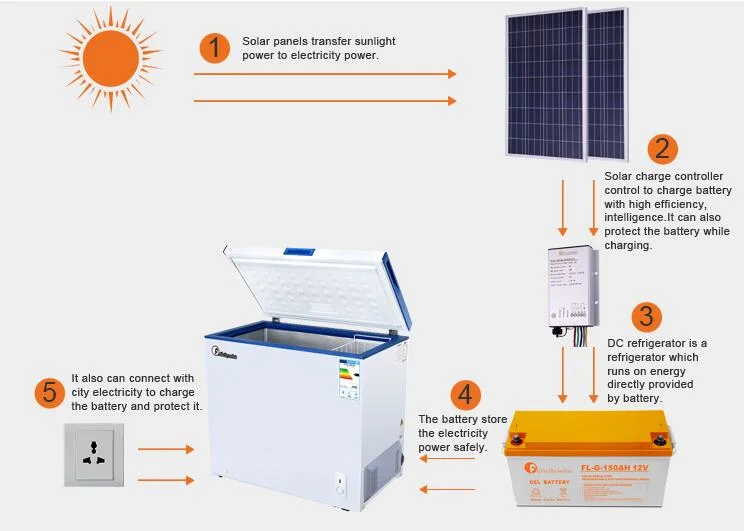 Main Features

1. Energy saving, they are energy efficient and can save you money on your power bill.
2. Adjustable leveling legs design, prevent the fridge from leaning due to uneven floor/ground.
3. AC & DC compressor, many companies use the DC motor compressor in the market, it's break easily.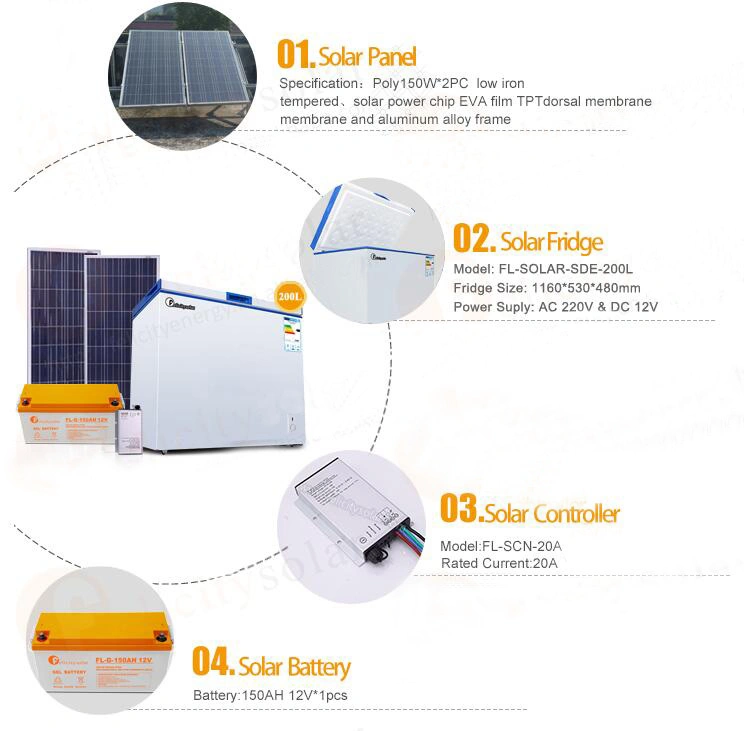 Product Parameters
Model

182L

200L

Net Capacity

182 Liters(136 litres fridge & 46 litres freezer)

200 Liters(200 litres freezer)

Temperature

0~10ºC fridge:-15ºC freezer

.-15ºC freezer

Coolant

R600a, totally CFC free

R600a, totally CFC free

Power Consumption

0.54KWH/days

0.60KWH/days

Power Supply

AC220V & DC12V

AC220V & DC12V

Weight of refrigerator

39KG

36KG

Body size of refrigerator

500*620*1370MM

950x545x845MM

Packing size of refrigerator

525*655*1442MM

975*595*887MM

Solar Panel

150W 18V*2PCS

150W 18V*2PCS

Battery

150AH 12V*1PC

150AH 12V*1PC

Controller

20A 12V/24V

20A 12V/24V

Direction Manual
Details pictures: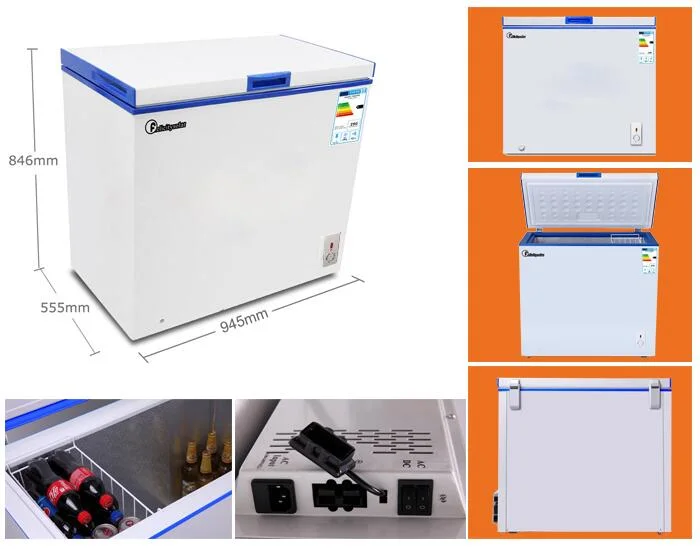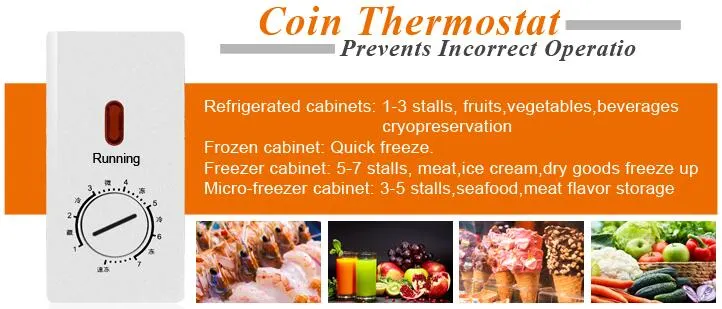 Connection Diagram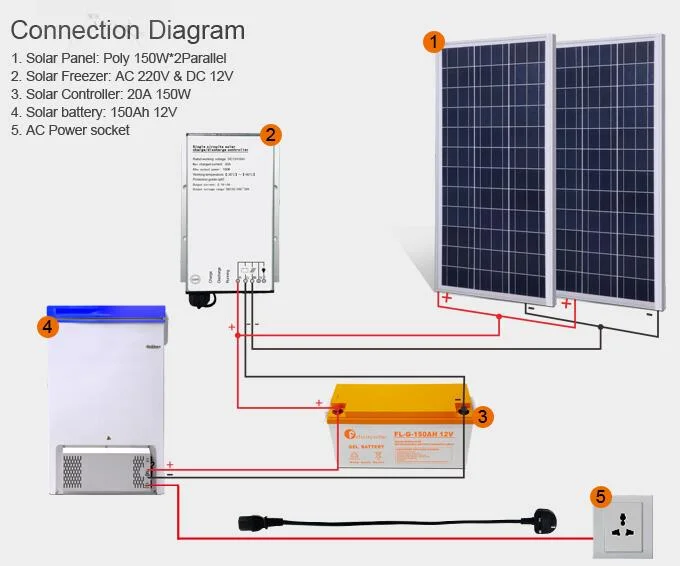 Precautions

1. Avoid installation locations in direct sunlight, or next to stoves, heating, or similar heat sources.
2. The floor at the installation location should be level and flat. Install the device a sufficient distance from the wall so that the lid can open and close unhindered.
3. Do not cover the gap between the lower edge of the cabinet and the floor, because the chiller must be provided with cooling air.

After-sale Service:

1, We will send you the video to show how to install the freezer.

2. Post you the English Manual and other necessary documents.